Chris Olson Homes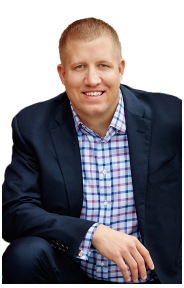 Chris Olson is a go-getter and a professional who learned the importance of quality service from the company who invented the ultimate customer experience, Nordstrom. Before becoming a Realtor, Chris spent 13 years at Nordstrom. While there, Chris was empowered to view his book of business as his own and he ran it that way. By consistently delivering style, unparalleled service, excellent communication, and a commitment to his customers, Chris quickly became a million dollar producer and was ranked among the top sales associates in the company.
Through the relationships he built, Chris was offered the opportunity to sell real estate and with his strong sales background, he felt that the decision to become a Realtor was a natural one. Chris had initially planned on selling commercial and multifamily properties but discovered that he loved the personal connections created in selling residential real estate. Since then, Chris is constantly growing a business focusing on clients buying, selling, or investing in residential homes.
MY VALUE PROPOSITION
My early client experience training came from Nordstrom which enabled me to meet clients' needs, hone my communication skills, and provide integrity.
I'm a husband and father of triplet boys, which means I'm... crazy... and committed to building long-term relationships. It's at the core of who I am.
I personally invest in real estate. I am not just as another Realtor® but am a trusted advisor, helping my clients preserve and grow their wealth through real estate.
My experience in asset management allows me to understand the numbers and professionally manage your real estate process.
Having sold over 100+ homes, my experience speaks volumes and will produce results other agents can't!